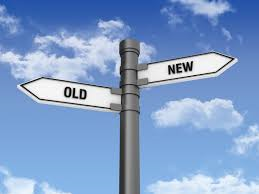 Which should I take? Old SAT or New SAT?
Seniors graduating in 2016: you should NOT wait for March 2016, you should take the SAT this fall—or consider the ACT. (see items 2 and 3 above)
Juniors graduating 2017: you should probably take the SAT or ACT this fall (there is no real benefit waiting). If you do not score as well as you want, you can always retake the exam—but if you wait until March 2016 you will be taking the new SAT (which will complicate things a little—see below)
Soph/Frosh graduating in 2018 and 2019: You will almost certainly be forced into the new SAT because it typically is not wise to take the exam for college entrance purposes in your frosh or soph years. So by the time you are a junior and ready to take college entrance exams the only SAT exam will be the new one.
Bear in mind through all of this, you also have the option of taking the ACT exam which is NOT changing and is accepted at all colleges and universities.
Bottom line: if you are a junior or senior you should decide SAT or ACT and take it this fall. If you decide SAT that means it will NOT be the new one.
Soph and frosh students will also have to decide at some point whether to take the SAT or ACT. But by the time they take the SAT, it will be the new one.
Also, if you have concerns about the "New SAT" and don't want to be a guinea pig for their first few administrations, consider either taking the SAT BEFORE March 2016 or just taking the ACT instead.
The ACT is accepted by all colleges and universities
It's a more popular exam now
The SAT is actually changing to come more in line with the ACT
The ACT is not changing so you won't be a Guinea pig.
|